Example 3 - With my tree I aim to Improve my fitness levels!
Alongside an exercise programme and your personal goals for change, your 'My Tracker Tree' will give you an indication of your daily activity levels.
Each month set yourself realistic short-term goals. The more often you see tangible progress, the easier it will be to maintain your passion and consistently see your goals being reached!
---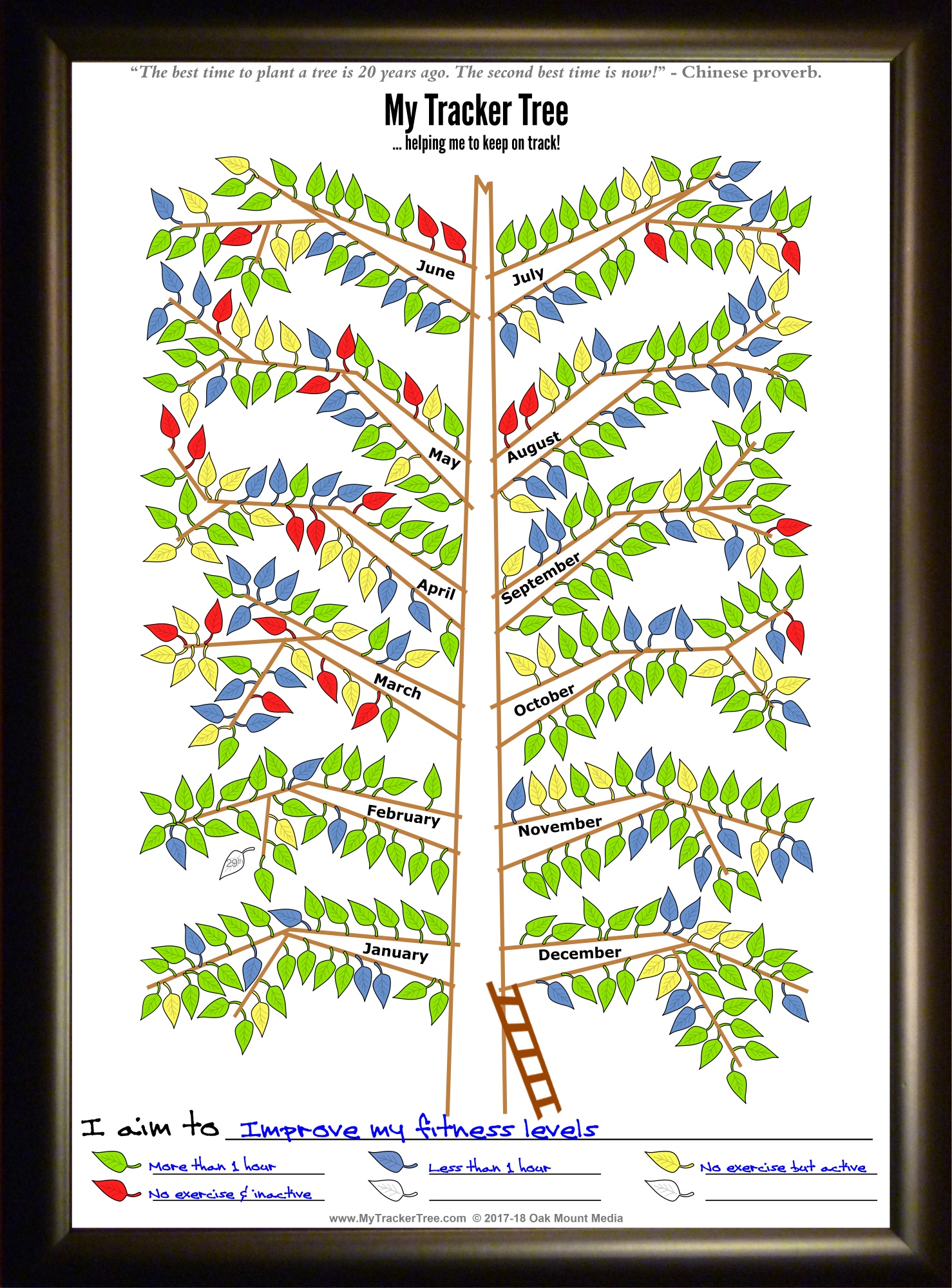 ---
The measures recorded in the example shown above are:-
More than 1 hour's exercise

(green leaf)

Less than 1 hour's exercise

(blue leaf)

No exercise but active

(yellow leaf)

No exercise and inactive

(red leaf)
This project began in March with mixed results through Spring and early Summer.
July saw an increase in work rate with things really picking up in the Autumn.
With the ability your 'My Tracker Tree' gives you to view your progress, it's not surprising to see results get better and better, ultimately climaxing with a successful end to the project in the following February.